Speed
on April 18, 2016
No Comments
Speed. A term that signifies a measurement of movement. Each person deals with speed every day. Whether we are on the road in town or on the highway, speed is a factor. Whether we are playing a sport or writing an article, speed is superior. Speed can constitute life and death, it can reward you with being early, or on-time. You also can be the recipient of a speeding ticket from too much speed which dampens your spirit, your license, and your insurance rates. Speed limits are there for our safety and protection on major roadways. Speed can be either a good or a bad thing.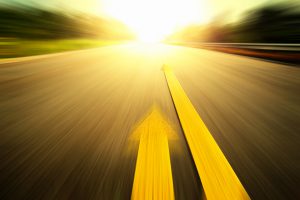 In the context of racing and motor speedways, fast speed is awesome! More specifically, someone who is addicted to speed can experience a high amount of speed on a speedway and won't be penalized for it: an illegal amount of speed for a road or highway on a SPEEDWAY that won't be considered wrong! Speedway racing is one of the most fun events to attend! You have a high amount of interactions with other race fans, race drivers, and pit crew. Most fans are die-hard and are committed to each race. That said, the event is even bigger than tailgating at a football stadium. According to the Texas motor speedway, here is a list of items that you should be prepared to bring with you: http://www.texasmotorspeedway.com/fan-guide/fan-information/race-fan-checklist. Items included on the list include a 14×14 cooler, earplugs, and a sharpie pen (for autographs, of course).
At the Toyota Speedway at Irwindale you will be able to experience the SPEED of the track in a way you will not forget! Bring a friend, a date, a husband, a wife or the whole family (reunions included) out to the speedway for an unforgettable event! We promise you, our customers, that you will be treated like a true Speedway fan! You will not want to miss the next event that is happening at Toyota Speedway at Irwindale!